The tease of new music being released by Gorillaz is very tempting.   They will be backing that new release with a pretty large tour which brings them to Seattle on Saturday, September 30th at the Key Arena.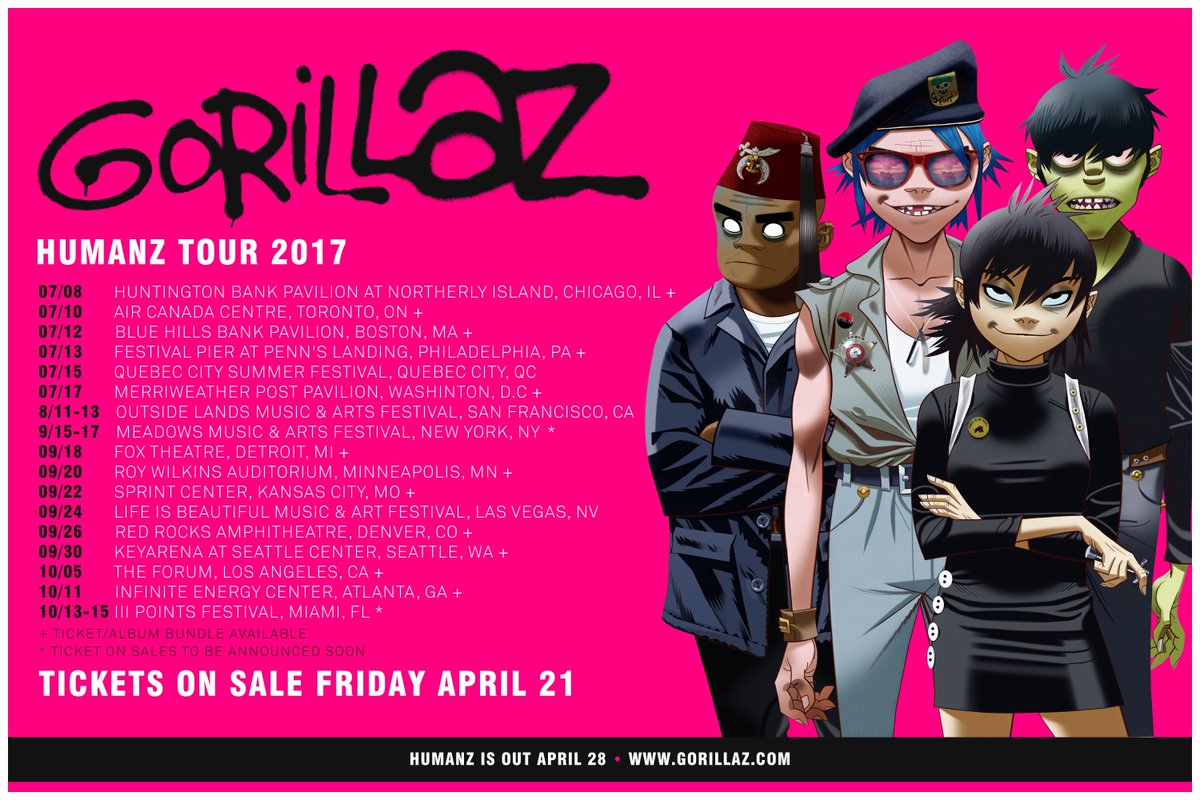 I am hoping that Damon Albarn tours with his previous bandmates, from The Clash, Mick Jones and Paul Simonon.
The album is out at the end of April titled HUMANZ
Great remix of Andromeda by Bonobo that I played on my radio show.